Red Nose Day
It has become a bit of a tradition now at The RedHouse to let our hair down on Red Nose Day where staff and residents dress up (or down) to raise money.
This year was no different! Staff turned out in all manner of outfits ranging from Red Nose stickers all over their uniform to multi coloured leggings (some worn on their head!) all in aid of charity. Even our resident Gina Gosden joined in wearing anything red that she could find and a red nose! Fantastic cakes were also made by staff to sell and raise money for a good cause.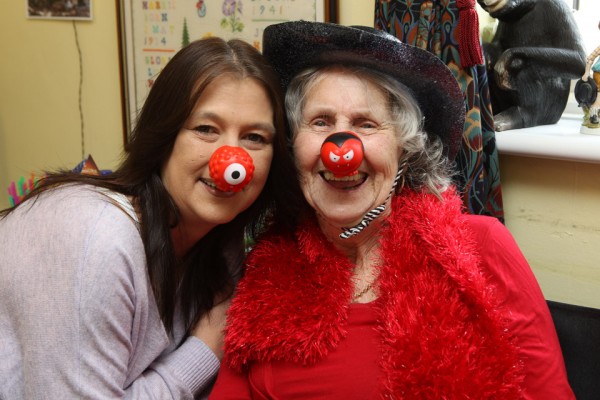 We can't wait to see what next year will bring. Watch this space…..
To view a gallery of images from Red Nose Day click here